Dove Dream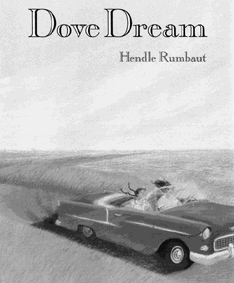 by Hendle Rumbaut
young-adult novel
Houghton Mifflin, 1994
It's the summer of '63, and Eleanor "Dove" Derrysaw has been sent to live with her aunt in rural Kansas while her parents try to get their lives back together. To thirteen-year-old Dove, her aunt Anna leads an exciting life, waitressing at Don's Truck Stop and dating the handsome Troy. Sharing Anna's small house, Dove hopes to be let in on all the secrets and mysteries of adults.
Dove's summer does not disappoint her -- it is one of self-discovery and exhilarating independence. She gets a job waitressing with Anna, learns how to drive a car, and experiences her first real romance with an elusive boy named Vine. She also explores her Chickasaw heritage more fully, reading her grandmother's letters and embarking on her own vision quest.
In this beautifully written first novel, Hendle Rumbaut captures all the angst and melodrama of coming of age.
---
Some Reviews of Dove Dream
Dove Dream was selected by the American Library Association for its 1995 Recommended Books for Reluctant Readers and "Quick Picks" brochure, and for the 1995 Books for the Teen Age by New York Public Library's Office of Young Adult Services.
"There's a welcome openness here, and no exploitation, about family sorrow and about the joy of female sexuality. . . . Rumbaut has drawn a vital mentor relationship between Dove and her unconventional aunt. Teens will recognize Dove's quest for mysticism and common sense." (Booklist, April 1, 1994)
". . . has its share of poetic moments and succeeds in paying tribute to Native American philosophies." (Publishers Weekly, March 28, 1994)
"This is a satisfying, easy-to-read, coming-of-age novel. . . . Strong characterization of the narrator, with good development of Anna's supporting role, make this an enjoyable read." (School Library Journal, May 1994)
"The writing is smooth, subtle, and understanding, and the joy of female bonding readily apparent . . . a good summer-of-growth story . . . filled with respect for the power of womanhood and the possibilities of life." (The Bulletin of the Center for Children's Books, June 1994)
"Dove Dream is more than just a fine kid's book; it's a complex and rewarding novel for adult readers as well. . . . This book is full of energy and power gracefully carried, of cycles that rise and fall with the pullings of a female moon." (Mark Smith, Lone Star Literary Quarterly, Spring 1994)
Dove Dream was featured on a two-page spread in the June 1 & 15, 1994 issue of Booklist, in the "Growing Up Religious" section, which recommended "good stories for older readers, whatever the faith or conflict involved." Included were books by James Baldwin, Judy Blume, Herman Hesse, Phyllis Naylor Reynolds, Katherine Paterson, Chaim Potok, Cynthia Rylant, Gary Soto, Jessamyn West, Malcolm X, Jane Yolen, and others.
---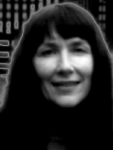 Hendle Rumbaut was raised in Lawrence, Kansas, and graduated from the University of Kansas with a degree in French. Married and the mother of a grown daughter, Sasha Maria, she now lives in Austin, Texas, where she works at the Austin Public Library and pursues her writing career.
Hendle is part Chickasaw and she supports Native American causes. The characters and settings in Dove Dream came easily to the author as she drew on her past as well as her imagination. Dove Dream is Hendle Rumbaut's first novel.

Buy Dove Dream on amazon.com.

Return to Carlos' Home Page.

This page was created by Carlos Lowry.